Have you been planning on starting a garden, but you're worried you're past the right time to start a garden? Don't worry, it is common to wonder when is it too late to plant a garden.
The reality is that it is never actually too late to start a garden. There's always time if you plant short-term crops that mature by summer's end when cooler temperatures begin setting in.
In this article, you'll get to know all about when is it too late to plant a garden, if it is too late, what types of plants you can plant, and a lot more. Stick around to find out all the answers.
When is it too late to plant a garden?
If you're trying to beat the clock and wondering when is it too late to plant a garden, then you're in the right place. The reality is that it is never too late to plant a vegetable garden and be on time. Interestingly, you can plant vegetables in July and August and have a fall harvest. You will not feel that it is too late if you stick to short-term crops. These will easily mature by the end of the summer, when cooler temperatures start setting in.
You will have to manage the heat and the light exposure that your plants will be receiving. This is important as the summer months can be very hot. Shady clothes might be a necessity as well.
The later you get into the season, the more you'll want to grow crops that need fewer days to mature. Crops like radishes will take as little as 25 days to grow, while carrots take around 50 days. Selecting herbs or leafy greens would be ideal as they pop up in a short span of time. Moreover, they can be continually harvested well into colder temperatures. You can also go for spinach, kale, arugula, romaine lettuce, mustard greens, and leafy lettuce.
In case you find yourself in July, you'll want to consider going for a fall garden. You should start sowing cold-hardy vegetable crops like broccoli, beets, cabbage, lettuces, and more. As it is still a few weeks left, you have time to sow short-term crops. Radish seeds are one of the best choices for this time. Plant them, and you'll be truly amazed by the superfast results you encounter.
There are many other options that you can go for. Once the short-term crops are harvested, you can go for a short-term fall garden. You can try different varieties or plant some of the same varieties and mix them with crops like leafy greens.
The Days-to-Maturity factor should be considered
The Days-to-Maturity factor is the number of days that a plant requires to grow from seed to harvest. If you've started the seed indoors and transplanted it in the garden, a few additional growing days will be needed. When you're determining what to plant, ensure that there are enough days for the plant to reach maturity. There should be enough days before frost starts setting in. You can locate the Days to Maturity on the seed packet and then check your area's frost schedule by going to the official website of the National Weather Service. Count backward from the first freeze date for ensuring that the plants get enough time to grow and mature.
It is important to remember that Days to Maturity will vary within a cultivar group. For instance, broccoli ranges from 70 to 200 Days to Maturity. In case the number of growing days is limited, plant a Broccoli Raab (which has 70 Days to Maturity) or Sprouting Broccoli (which has 120 Days to Maturity) and you'll get a decent crop before the hard freeze.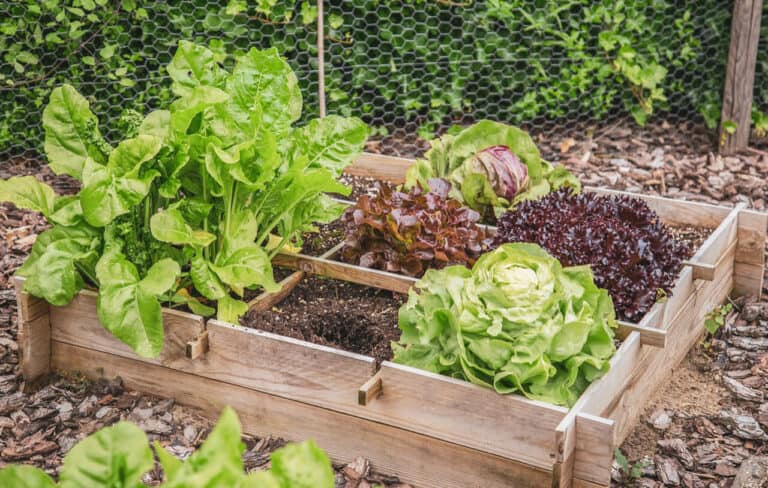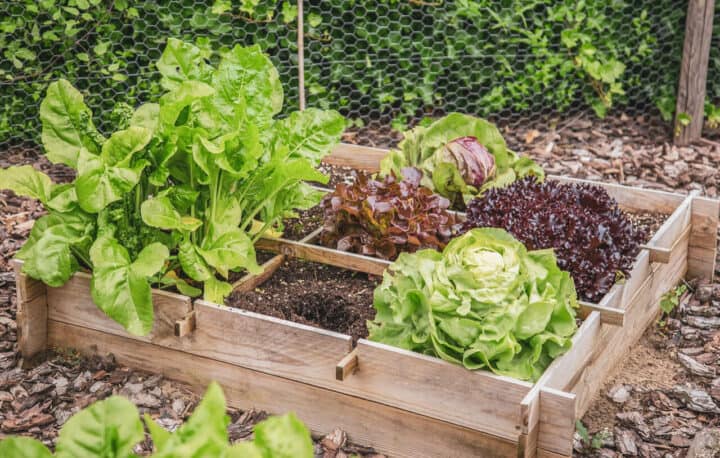 The vegetable crops are generally categorized as cool-season or warm-season. The warm-season crops like tomatoes and sweet corn are great when they reach maturity and are grown in warm weather. Cool-season crops, on the other hand, grow best and reach maturity when the weather is cool. For zones 5 and 6, it would be best to plant cool-season crops in summer for reaching maturity in fall.
Some of the growing cycles for vegetables that you might want to sow in a late vegetable garden include –
Radishes – 21 days
Spinach – 42 days
Beets – Maturation will be between 45 and 60 days
Cabbage – Maturation will be between 65 and 75 days
Nappa Cabbage – 57 days
Lettuce – 45 and 55 days
Carrots – 50 and 80 days
Extend the season to prolong the life of your garden
Season extenders can easily prolong the life of the plants in your garden. Row covers are made using lightweight fabric. They will help protect your plants from frost damage while also allowing moisture sunlight, and air to pass through. Row covers are fairly inexpensive, and they can be reused for a number of seasons. Abribon row covers will come in four different grades: AG-19, AG-30, AG-50, and AG-70. AG-10 will protect your plants to 28° F while providing 85% percent transmission. Meanwhile, AG-70 can protect plants below 24° F while offering 30% light transmission.
Low tunnels and cold frames will insulate and protect the plants from harsh weather conditions. The temperature inside low tunnels and cold frames could be up to 10 degrees warmer if supplemental heat isn't added. Homemade versions are pretty easy to construct using common hardware store materials or leftover items on the farm.
Feel it is too late to start a garden? Plant flower seeds
The majority of annual flower seeds can be planted in April. This way, the flowers will get planted in spring and summer and bloom into the fall season.
Perennials are the types that are best planted in the fall.
Wildflowers and other flower seeds can be easily planted in the fall for emerging in the spring.
Bulbs must be planted when the soil is still warm and mulched to overwinter.
Fall mums need to be planted in the spring after the last frost.
Transplants
You can transplant annual flowers during the summer season as long as you're fertilizing and watering during the hot days. The flower display will not be as profuse as the ones that are planted in the spring. However, they will bloom until the first frost.
Calculate the plating dates
The maturation date will be printed on the seed packet. This will be the time frame between planting the seeds and harvesting the first flowers. If the flowers take longer than the calculated time needed for growing and harvesting, then you have missed the time to plant the flower. You should either select another variety or you can postpone it for the next year.
Know the right zones to avoid being too late to plant a garden
Once you know the right number of days needed for maturation, you will be better at planting a garden. You should review the USDA Zone Map and find out the first frost dates for your region and zone. The approximate date will give you the timeline to determine if you have ample time to plant the seeds. Moreover, you'll be able to produce enough vegetables for harvesting. You'll likely need a minimum of a few days for harvesting a few vegetables.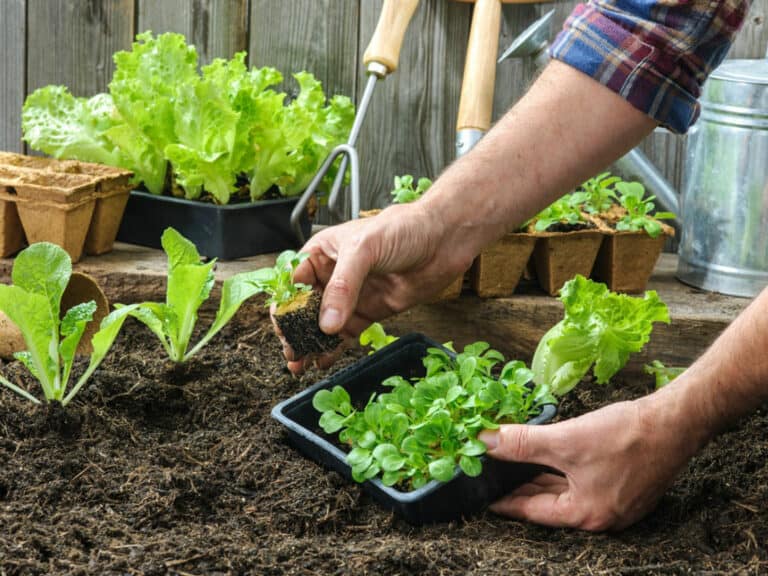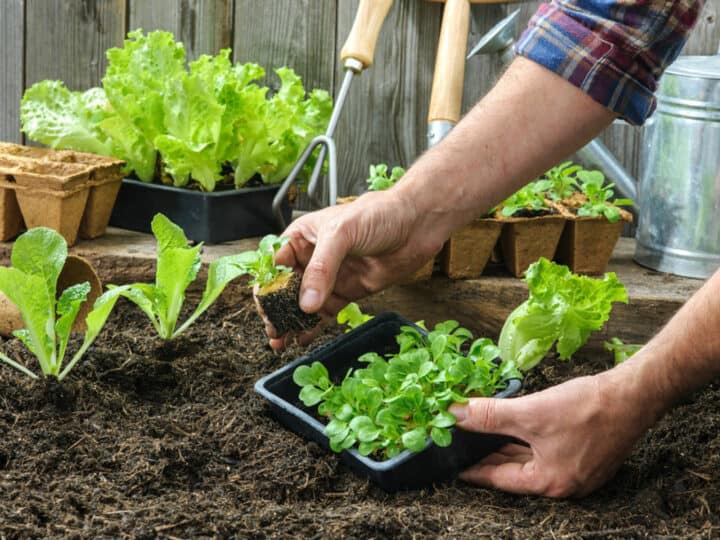 Zone 3
Zone 3 growing season will be between May 15th (last frost) and September 15th (first frost). This will give you a 4-month growing period. During this period, it would be best to plant seeds and transplant them as quickly as possible.
Cool crops will be best for late plantings.
Cool-weather vegetables would be a great option in this hardiness zone.
If you're planting crops that mature in under 50 days, you can plant them as late as the last week of June. However, remember that the weather will start going colder with time, especially at night.
The latest time for planting most vegetables would be the second week of June.
Zone 4
Zone 4 growing season will be between May 15th – June 1st (last frost) and September 15th – October 1st (first frost). The planting times for Zone 3 will apply to this zone too, as the first frost will be as early as September.
Zone 5
Zone 5 growing season will be between May 15th (last frost) and October 15th (first frost). You'll have a possibility of a second garden harvest in case you plant before June 15th. You will be able to have a cool weather garden until the first frost. Some of the vegetables that you can plant include beets, carrots, lettuce, radishes, and Brussels sprouts.
Zone 6
The Zone 6 growing season will be from April 1st – April 15th (last frost) to October 15th – October 30th (first frost). It can give you almost two growing seasons. You can plant your second garden before the 2nd week of July and reap a moderate harvest. If the second garden is planted in June, it'll offer an abundant harvest until the first frost.
Zone 7
Zone 7 will be between April 15th (last frost) and October 15th (first frost). You'll be able to plant a second garden before the last week of June for short maturation crops. Planting in the first week of June will give you more than enough time to have a sizeable second harvest.
Zone 8
Zone 8 growing season will be from March 21st – March 31st (last frost) to October 11th – October 20th (first frost). The first frost will take place between October 11th and October 20th. You'll be able to plant vegetables as late as week two of July for a short harvest time.
Zone 9
The Zone 9 growth season will be almost continuous. The only time frame that you should be concerned with is less than two weeks in January. It is during this time that the first and last frosts take place.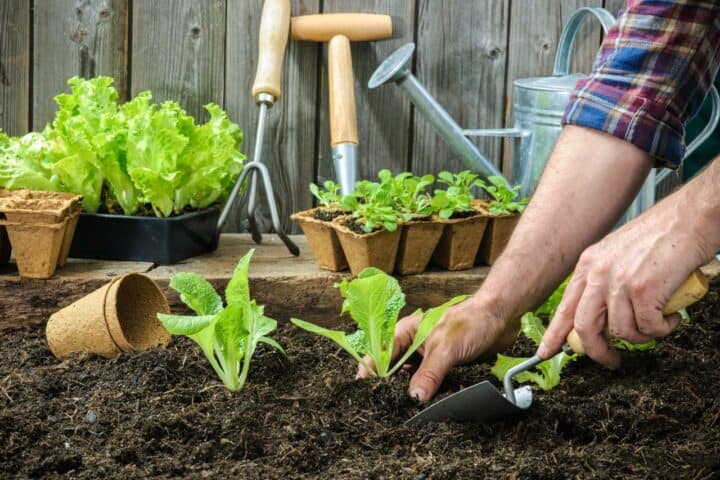 Address temperature concerns to get more growing time
You must check to see what the normal temperatures will be during the last few weeks of the growing season. For instance, the season that is going into September and early October is likely to have lower night temperatures. Some summer crops will not fare that well in a cooler climate.
Tomatoes and pepper crops are likely to prefer hot temperatures. Cooler temperatures will likely slow down production.
Make use of row covers and mulch for extending into winter gardening.
Consider planting cool vegetable crops to have late-season plantings.
Although you could plant a late planting for the first frost date, it would be best to allow as much growing time as you can. In case you've missed the spring planting, simply calculate which vegetables can be grown. There is still more than enough time to harvest before the first frost.
Conclusion
Thank you for reading. Hopefully, now you know a lot more about when is it too late to plant a garden. As opposed to many misconceptions, it is never too late to plant a garden. There are many short-term crops that can be planted and harvested before the first frost. This article would have given you more than enough options that can be grown by the time the fall ends.