Did your friend get a new house, and you're confused about what possible gift can you give them? Don't worry, you'll find plenty of unique and creative ideas here.
Giving housewarming gifts can be a tricky task, especially if you don't want to go the boring route. Luckily for you, there are plenty of creative ideas like a bonsai tree, aquatic ecosystem sphere, wall clock, and more.
In this article, you'll get to know all about housewarming gift ideas for men, and then you'll be able to choose the best possible options. Continue reading to know more.
Looking for housewarming gift ideas for men?
Shopping for the perfect gift is already a big challenge. You need to ensure that it fits the personality and style of the recipient. However, it becomes even more complicated when you're shopping for housewarming gifts for men. You'd want it to be creative and unique, while also ensuring that it is useful. It should be something that doesn't clutter up their new house needlessly. Candles, kitchen staples, and coasters are always a safe bet for housewarming gifts. However, sometimes you'll want to go one step further and go for something unique and out of the box.
This list will have something for everyone. Whether you want to gift something that aligns with their interests or you simply want to gift them something stylish, there is something for everyone. There are many options for sports fans, beer lovers, home chefs, and more. You will find some of the best housewarming gift ideas for men here.
Best housewarming gift ideas for men
Japanese juniper bonsai tree with fertilizers
One of the best options, a juniper bonsai tree, will calm any environment. This small tree, measuring 6-8 inches in height, will be perfect for small spaces like home offices, shelves, or bathrooms. It can be planted in a clay pot and promote tranquility and rest. Moreover, it is easy to grow for anyone who isn't a true green thumb gardener at heart.
Villa acacia wood cutting board
The stunning acacia wood cutting board will put forth the best features of Acacia, it's both hard and highly vibrant. The rich lines of wooden grain will be glued and sanded together. It'll be so seamless that the only indication that the board wasn't carved out from a single piece would be the difference in shadings from section to section. The rich mahoganies will blend in with the caramels and delicate beige for creating a smooth, classy cutting board.
Houndsbay navigator big dresser valet tray for men
This great product comes with multiple compartments of different sizes, making it an essential housewarming gift for men. You can top it off with an angled rap for charging your phone and enough space to keep watches, cuff links, and pocket change. This will be the all-in-one package that will delight any man who receives it.
US Wire 65050 heavy-duty extension cord
An extension cord is always a great gift, but getting a 12-feet long cord is a blessing for any man. The US Wire 65050 heavy-duty extension cord is made with sturdy vinyl and double insulation. It'll be encased in a jacket that doesn't damage the wall or the floor. There will be a 12 gauge opening, while it weighs just 8lbs.
Cherry finish Spanish cedar humidor
A cedar humidor is a box used for keeping cigars from drying out or going bad. If you're giving a housewarming to a man who smokes cigars, then this would be a great option. You can top it off by surprising them with cigars inside the box.
Available in cherry wood with a digital or analog clock to indicate moisture content, this humidor will offer a great option for monogramming. Give it to your friend and this humidifying cigar box will definitely get a positive and grateful reaction.
Dimple stein beer mug
This Dimple stein beer mug will come in a set of two sturdy and beautiful mugs. Designed like cute dimples, these mugs can hold as much as 19 ounces of beer. Moreover, it'll measure a bit less than 5 inches. The mugs are made using thick and durable glass, while they're also dishwasher safe.
Coffee table books
Coffee table books are something that everyone loves getting as gifts. Men also love owning a coffee table book on sports, arts, history, and other things that interest them. The big, glossy, and informative pages having large photos will be nice to touch. Additionally, coffee table books aren't just a pleasure for the individual receiving the gifts. The guests coming to the recipient's house will also find it helpful as they'll have something to read during boredom.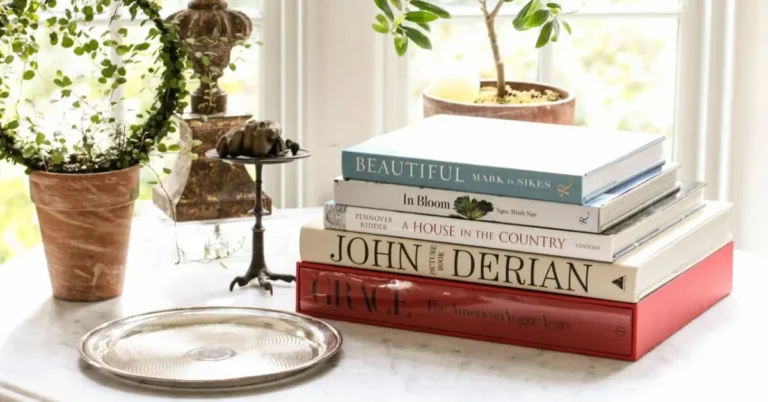 Woodwick candle redwood
The Woodwick candle redwood comes with an exceptionally powerful, strong, and masculine scent. The clean woodsy smell stays fresh, while the wick produces a sound very similar to wood burning in the fireplace. The candle is very soothing and long-lasting, as it can last more than 100 hours. The candle will come in a beautiful medium-sized 10-ounce jar and is something that every man will want to have.
DropCatch magnetic bottle opener
The DropCatch magazine bottle opener is a great gift for every household, especially for men. Made up of beautifully crafted steel, it'll be attached to a solid, walnut wood with a lacquer finish for added protection. Moreover, it can easily hold up to 70 caps while there are screws for mounting. You can even use its magnetic features for mounting it on a metallic surface.
Kingou wooden puzzle magic ball
Home decor that can double in as something else will always be a great option for a housewarming gift for men. This puzzle magic ball is extremely small and compact, making it easy to store when not being used. When you're using it, it can make for a modern-style decoration for tables or a bookshelf. This dual-purpose housewarming gift will definitely be a big hit, and this puzzle magic ball definitely fits that description.
Caron and Doucet coconut cutting board and butcher block oil
This classy, natural plant-based board and butcher black oil will be made using coconut oil that stays fresh forever. Without any harsh chemicals or the coconut smell, the oil will be germ-free and economical. It will remove any liquid residue while also preventing the growth of bacteria in the wood.
EcoSphere aquatic ecosystem sphere
The EcoSphere aquatic ecosystem is a one-of-a-kind gift option. It'll be an amazing marine exhibition of serene aquatic life consisting of shrimps, algae, and sea organisms in hand-blown glass. Fully self-sustaining, this exceptional product will be maintenance-free. No feeding or cleaning will be needed. Available in small, medium, large, and extra-large options, this ecosystem sphere will last for up to 3 years.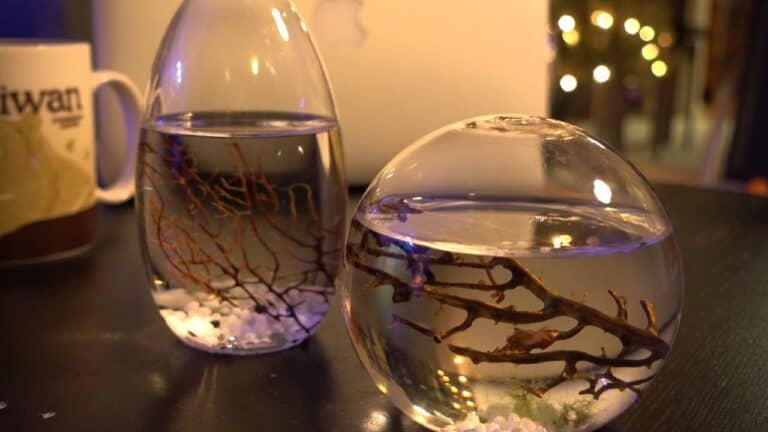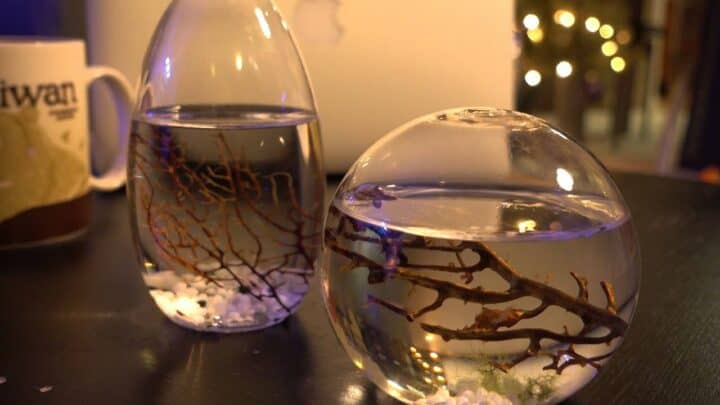 Thehaki decorative wall clock
Clocks tend to be classy and simple in design. This elegant leather-covered clock definitely fits the bill. A unique look with fully visible numbers will make it very easy to tell the time without making the clock look like it belongs in a pre-school classroom.
The clock will come in round and rectangular shapes. Moreover, it'll be available in a wide variety of colors. The different options make it a great option and something that can easily blend into all decor themes.
Zelancio non-serrated wooden steak knives
Zelancio non-serrated wooden steak knives will come as a set of four finely honed knives made using first-rate Japanese steel. These knives are made using a high carbon core and offer superior strength and fine cutting. Packaged neatly in a gorgeous box, it'll be the perfect gift for men who love meat.
Amethya natural sliced agate coaster
Having a natural sliced agate coaster will add a sense of class and mysticism to any household. These beautiful coasters will be available in single-color sets and a variety of shades. Moreover, they come in sets of mixed colors, serving as both attractive accessories and a table centerpiece. Even cheap glasses will look extremely valuable and attractive once placed among the agate coasters.
Lord's rock whiskey stones gift set
The whiskey stones gift set comes packaged in a beautiful, luxurious dark brown wooden pine box with crystal whiskey glasses. Moreover, it also comes with a soft velvet bag that contains granite stones for chilling your drinks.
Whiskey decanter ship set
For whiskey buffs or someone who loves unique and visually enthralling drinkware, this decanter set will be a delight. This ship set features a wooden stand that is housing the decanter while featuring a ship on the inside. Moreover, there will be two glasses as well. Any design scheme or household will be instantly enhanced by getting this gift. It is so spectacular that it can be a centerpiece while also being fully functional.
Amazon gift cards
The Amazon Gift Cards is often seen as the king of housewarming gifts. The cards will come with no fee or expiration date. Moreover, it'll come inside a sophisticated black box to help this gift be as simple and presentable as possible. A truly delightful gift, the products you can avail yourself will be endless, including CDs, DVDs, housewares, books, and more.
EcoFriendly bamboo wood magnetic knife holder
The more often someone cooks food, the easier it'll be to misplace or lose cooking accessories. Knives are the most common victims of this problem. Even if someone is extremely careful with keeping knives, at some point they'll get misplaced. Unless they have a high-quality knife holder.
This bamboo knife holder features a strong magnet that'll keep the knives away from the rest of the kitchen clutter. Moreover, the recipient will be able to arrange the knives in neat, accessible rows.
Crane oscillating mini tower heater
This exciting mini tower heater will turn out to be an economical yet safe way of heating a small area. With settings of 750W or 1500W, this portable heater will warm your area quickly and evenly. Interestingly, it is a great option for your desk or computer work.
Wine, whiskey, and champagne set
Who doesn't love getting a wine, whiskey, and champagne set as a gift? People have been bringing them individually as housewarming gifts for decades, so why not bring them together. A bottle of champagne, whiskey, or wine will always be well received. Moreover, it'll never go to waste.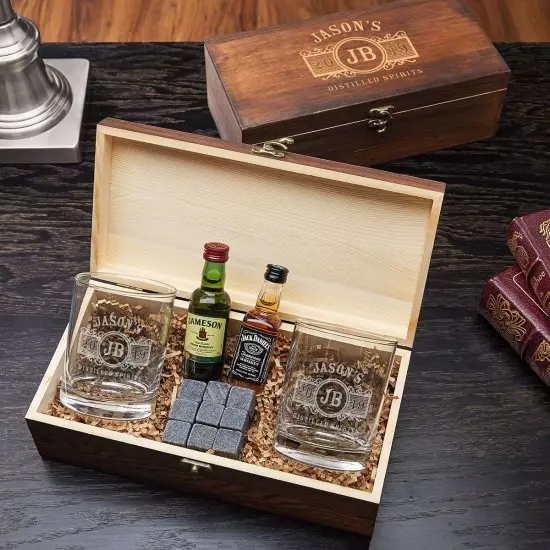 If the recipient doesn't drink, they can always serve it to guests or at parties.
TruffleHunter black & white truffle oil set
This is an impressive gift set of luxury and fine food. Truffle oil can be used for seasoning a wide variety of food items. You can put some on a salad or even sprinkle some of it on pasta. It's definitely a kitchen addition that'll be met with admiration from even the pickiest of recipients.
This set will include bottles of black truffle oil and black truffle oil. The small shavings of real truffles will populate the oils for adding sharp flavor.
Hefty strong lawn and leaf garbage bags
Gathering leaves or trash can be a chore without adding any complication to this task. The chore becomes even more complicated when the container that's containing the trash isn't able to contain what's inside it. Hefty garbage bags offer extra-large drawstring bags that can contain even the bulkiest and heaviest of messes.
Conclusion
Thank you for reading. Hopefully, now you have a better understanding of what men like and housewarming gift ideas for men. In 2022, there are hundreds of exciting gift options that you can give as housewarming gifts to men. While you can never go wrong with photo frames, T-shirts, or Bluetooth speakers, sometimes you'll want to be creative. You'll want to gift something unique that can be used for a long time. This list would have given you more than enough options.