Do you love the fall season and wish you can enjoy the vibe and feel of it 365 days a year? While you cannot have the weather and festivity of fall throughout the year, you can certainly make your house smell like fall throughout the year.
Making your house smell like fall is easier than some may think. There are several DIY tricks to do that such as scented candles, simmer pot, oil diffuser, and more.
In this article, you'll get to know all about how to make your house smell like fall throughout the year, why you'd want to make it smell like fall, DIY ways to make your house smell like fall, and a lot more. Continue reading to know all the different methods.
Make your house smell like fall
More than any season, the fall season encompasses the feeling of comfort and togetherness. There is no other season that brings the same level of warmth and closeness as fall. Who doesn't like bringing out the blankets, wrapping themselves up in sweaters, and clutching their drinks amidst drifting leaves? The anticipation of the coming winter days is equally thrilling. In fact, a study found out that 29% of all Americans look forward to the fall season out of all four seasons of the year. A flame-colored wreath on the door or plump pumpkins sitting on the floor say fall for sure. However, it's the seasonal scents that truly transport people into the essence of the fall season. 
The sweet scents of baked apples, pumpkin spice, and warm cinnamon will encompass the true feeling of fall. As temperatures drop, you can incorporate the seasonal fragrances into your rooms for a boost of festive spirit and warmth. While store-bought air fresheners and scented candles can mimic the classic fall aroma, you can make your house smell like fall the natural way. You can do that by using fruits, essential oils, spices, and other items. Mix different items and DIY your way into making your house smell like fall within no time.
How to make your house smell like fall?
Give your house the signature fall smell and try out these different DIY methods. Here are some of the best ways how to make your house smell like fall. You can even combine a few different techniques and make your house smell like fall for a long time. Without further ado, let's begin with the different methods.
Make a fall simmer pot
There is absolutely no wrong way of making a simmer pit. All you need to do is fill up a large pot around 3-4 quarters with water. Then add any mixture of cinnamon sticks, lemon peels, orange peels, cloves, cranberries, apple juice, star anise, pine, or a few drops of scented essential oils. Consider setting up a timer for checking on your pot such that the water doesn't evaporate. This will leave the items at risk of partial or complete burning. Alternatively, you can also make a simmer pot in a slow cooker with the help of a timer.
DIY pumpkin-spice room spray
It would not be fall without the most ubiquitous flavor – pumpkin spice. You can skip the latte and simply opt for a fragrant fall air freshener. For making your own pumpkin-spice spray, you should use clove, orange, ginger, cardamom, and cinnamon essential oil. Add a few drops of each item to a cup of distilled water. Then, pour this mixture into a spray bottle. Lastly, you should spritz the air freshener all over your house for a burst of fall scent.
DIY fall reed diffuser
Reed diffusers can easily double as air fresheners and home decors. As the store-bought ones could be pricey, why not make your own. For making your own diffuser, add a mix of baby oil and essential oils to a jar or glass bottle. For a small container, you will require about a teaspoon of essential oils. To get a citrus seasonal blend, combine bergamot, wintergreen, and lemon. You can then place rattan reeds into the DIY diffuser for dispersing the fall fragrance.
Homemade fall wax melts
You can make a batch of high-quality spiced fall wax melts for the warmer. By using a plastic liner for protecting the appliance, simply melt soy wax pellets in a slow cooker on low. Then, add the essential oils to get the scent. Simply pour the wax mixture into an ice cube tray, let it cool, and pop a few into the wax warmer. This will slowly fill the space with the scent of fall.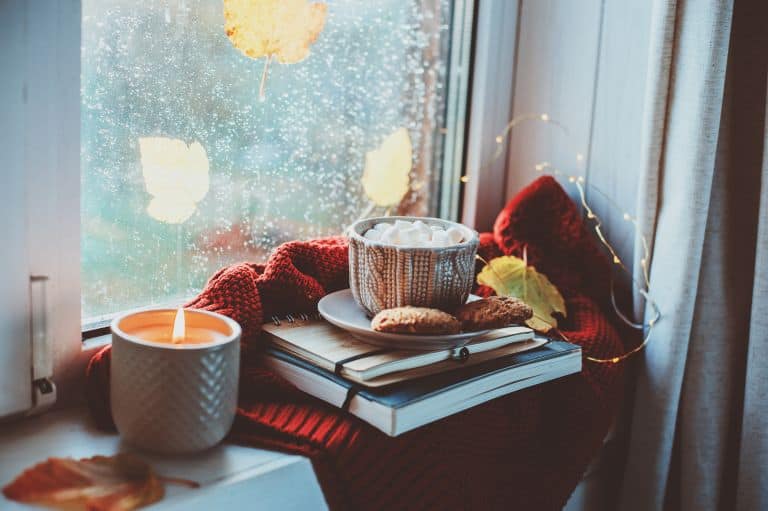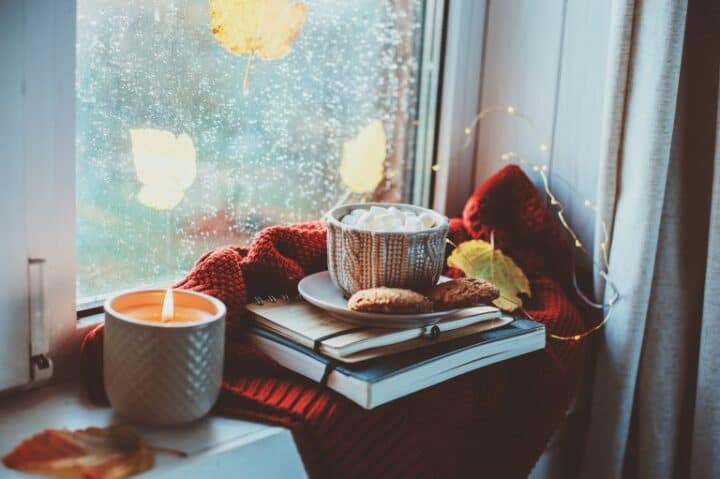 Cinnamon-scented pine cones
Pine cones are definitely a hallmark of seasonal decor. However, there is no need of buying them if you have access to evergreens in your area. Infuse them with extra cinnamon by spritzing them with a mix of water and cinnamon essential oil. You can even string them on a garland for a subtle spicy scent.
Here is how you can make DIY cinnamon-scented pine cones at home –
Place your picked pine cones on a foil-lined sheet tray
Bake the pine cones in a microwave oven at 200 °F for 45-60 minutes
Combine 15-20 drops of cinnamon essential oil with ¼ water in a spray bottle
Place the pine cones in a Ziploc bag and then spritz the pine cones with an essential oil mixture
Seal the bag and allow it to sit for 4-5 hours
Once you've noticed that the moisture is gone, your cinnamon pine cones are ready
Once the pine cones have been sufficiently scented, display them in a glass vase or bowl.
Fall-scented linen spray
Use a fall-inspired DIY linen spray for freshening up folded towels and bedding. Simply mix ½ cup water and ½ cup vodka (preferably inexpensive) in a spray bottle, and swirl with essential oils. Choose any 3-4 types of oil and add 10 drops of each oil option. You will have a lot of fun experimenting with different combinations. Here are a few oil options that you can choose for the fall scent.
Bergamot
Cedarmom
Cardamom
Clove
Fir
Cinnamon bark
Sandalwood
Lemon
Ginger
Rosemary
Sweet orange
Fall diffuser recipes
If you have an aromatherapy diffuser, simply go for a fall-themed recipe. You can create your own oil blend, incorporating classic fall scents, to fill your house. You can get the smell for hours, and you won't require any candles. You can easily replicate your favorite fall flavors such as chai tea, pumpkin pie, and more. Here are some of the best blends –
Cassia + ginger + clove
Cinnamon + nutmeg + clove
Wild orange + ginger + cinnamon
Cypress + sandalwood + white fir
Fall potpourri
Fall potpourris will double in as beautiful home decor and a method of making your house smell like fall. It will look amazing set out in a tray or in a neat little bowl.
Here are some of the greatest fall potpourri blends you can go for –
Honey pumpkin pie
Pumpkin spice
Vanilla amber
Autumn harvest
Mulled cider
You can even make your own DIY potpourri at home. For making your own fall-scented DIY potpourri, you can use the following ingredients.
Whole cloves
Dried apple and orange slices
Cinnamon sticks
Pine cones
Fall essential oils
Make mulled wine
Another great way of bringing fall to your house would be by making mulled wine. You can even make rum punch or warm cider in your crock-pot, and it will spark up your room. The taste and smell of the mulled wine will bring on the fall feels.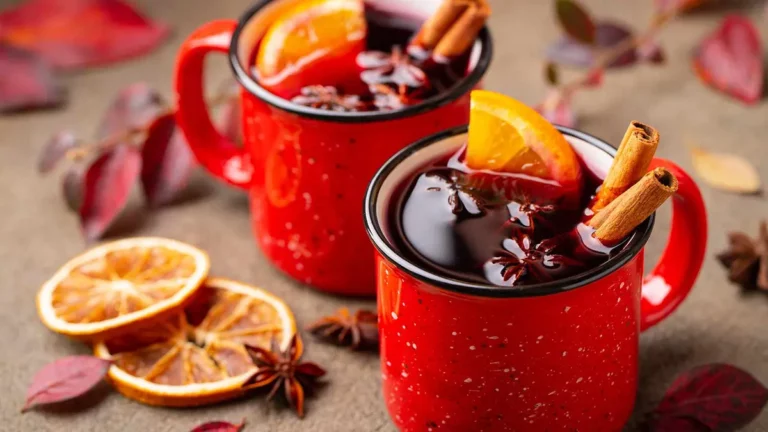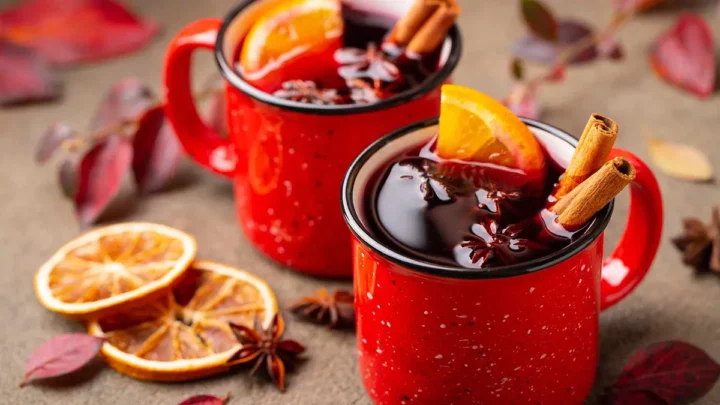 Hang a fall floral bundle
Gather a bundle of springs of rosemary, dried flowers in autumnal hues, eucalyptus branches, and star anise. You can then tie them together with a ribbon, string them with a thread, and place them in a vase. The scent of the floral bundle will bring the smell of fall to your house.
Sew fall fragrance sachets
Nothing smells quite like fall more than the woodsy smells of cloves and cedar. For capturing the walking in the woods during fall smell, sew them together with wool and linen fabric square. It must be in a pouch and then spoon-fill them with your favorite fragrance like cedar, clove, or chamomile.
Bake something to fix your taste and smell
Baking something only to make your house smell like fall is not really the most logical thing. However, when you factor in that by baking your favorite cakes and pies, you'll not only keep your appetite in check, but it'll also make your house smell like fall. Anyone who walks into your house will feel like they have walked right into the peak fall season. There are many options that you can go for including Cinnamon Coffee Cake, Pumpkin Magic Cake, or Sunken Apple Cake.
Fall-scented cleaning products
Seasonal scented cleaning products can be a great way of making your house smell like fall. In fact, they will make even the most mundane tasks remind you of the warmth and comfort of fall. If your cleaning spray and dish soap smell like apple cider or orange clove, chores will have a festive experience. Moreover, by using a fall-scented soap, you can enjoy a clean bath and smell like fall.
Burn smudge sticks
The best thing about smudge sticks will be that the fire starters will cleanse the air. They are highly customizable, and they will give you the splendid fall smell. Wrap them into a neat bundle of dried fall florals and seasonal herbs and ignite. Having so many options will promote creativity and give off the fragrance of pine and lemons. Moreover, it will also invite good luck and keep away any negative energy.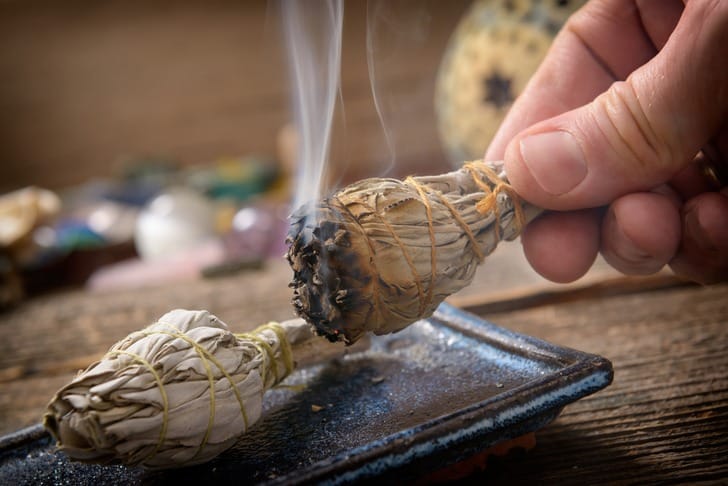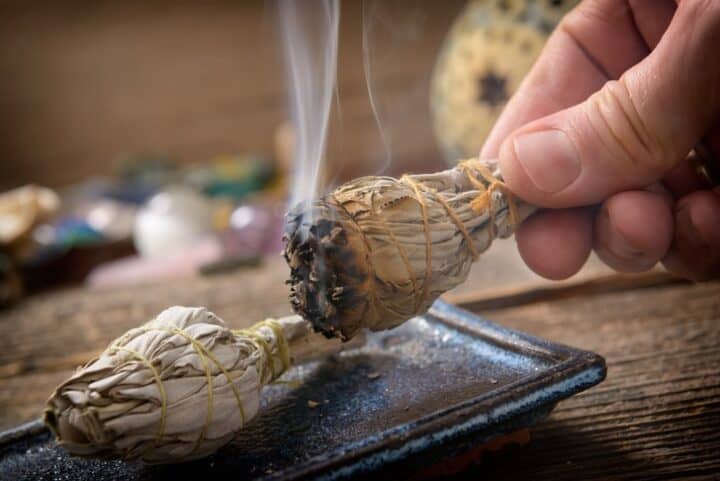 Putting a few drops of fall essential oil on the furnace filter
For a safe, inexpensive fall scenting in your house, simply add around 15-20 drops of essential oil to your furnace filter. You can easily do this when it is time to change the furnace filter. However, you can do this whenever you want. All you have to do is add a few drops of fall essential oil and then install the filter back. This method will infuse a subtle scent of fall throughout your house.
Hang a cinnamon broom
Cinnamon may be the underpinning of any scent that will make anyone think of fall. One of the simplest ways of infusing your house with the smell of fall is by hanging a cinnamon broom. You can pick a cinnamon broom the next time you go grocery shopping.
Conclusion
Thank you for reading. Hopefully, now you know a lot more about how to make your house smell like fall. Who doesn't love the fall season? It is full of warmth, comfort, nostalgia, and memories. While you cannot have the fall season all the time, but you can definitely make your house smell like fall throughout the year. This article will have provided you with more than enough ways to accomplish them. Pick out the best methods that suit you the best.