Do you feel you have what it takes to be a home decor influencer, but don't know how to be one? Don't worry, this article will give you all the information that you need.
Becoming a home decor influencer is a very prosperous career opportunity. You need to know the right path you must take the right practices, and you could potentially earn thousands of dollars.
In this article, you'll get to know all about being a home decor influencer, how to become a home decor influencer, how to make money through this career option, and more. Continue reading to get all the answers.
What is a home decor influencer?
A home decor influencer is essentially a lifestyle influencer. These influencers can be expert architects, interior designers, or other professionals with knowledge of home decor. But these influencers have to share everything about their home decor journey, from routines to fashion to home decor projects, and creative ideas.
As consumers are always on the lookout for new home decor ideas and styles they can add to their homes, offices, and living specs, they love following home decor influencers. They often turn to the opinions of home decor influencers, who have expertise in knowing what to do and buy.
Brands also actively work with influencers for creating content. This helps in boosting brand awareness, increasing engagement, and driving sales. With authentic content aligning with their personal brand, home decor influencers will position home decor businesses as trusted names in the industry. By leveraging a home decor influencer, brands can execute their influencer marketing strategies. These strategies are based on influencer data in the home retail sector and help with brand awareness and sales.
How to become a home decor influencer?
To become a successful home decor influencer, there is a certain path you will need to take. You need to make sure that you carry out these practices if you want to be a successful home decor influencer. Here are the practices for how to become a home decor influencer.
Start a self-hosted blog
Blogger and WordPress-hosted blogs are great for dipping your toes in the water and trying out blogging. However, if you wish to make a lot of money and be seen as a serious influencer, you'll need to have your own domain.
Stop procrastinating and get your domain and start blogging. This will be the first step you should be taking on your journey to being a home decor influencer. It'll also be one of the most basic yet useful ways to help you make some money.
Get a media kit
This is what will help you show your stats and display what you have to offer. You'll be able to better sell your services to potential clients and brands that you want to work with. Media kits aren't a necessity for every aspiring home decor influencer. However, they will keep your work updated and will be a great way of ensuring that once inquiries start coming in, you'll be able to showcase your work. You'll be able to show exactly what you can offer and your impressive statistics.
Start attracting traffic
It is a widely known fact that the more traffic you generate, the easier it'll be to make money. For an influencer, traffic is more important than one may think.
Knowing how engaged the visitors will be more valuable than just being a number. Having 1,000 more visitors compared to the previous month will be an indication of your progress. However, it's important to know that having 100 visits a month who keep returning, click on your products, and leave everything you post will be better than having 10,000 visits who don't read and interact with your posts.
Social media followers
While having a massive social media following isn't 100% mandatory, it'll definitely help you create further income opportunities. The best thing is that growing social media doesn't require significant effort, while it helps with sponsored posts.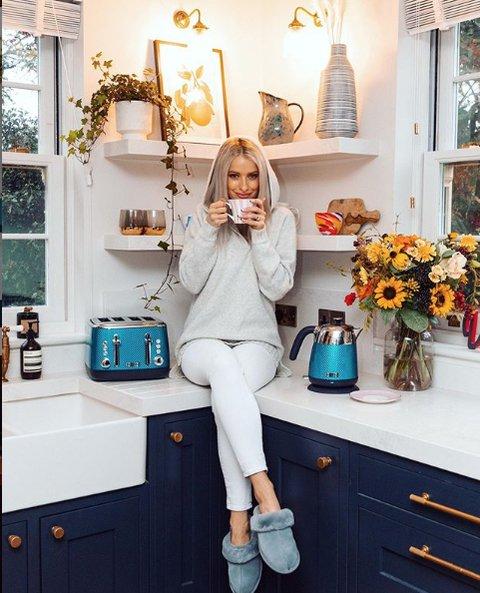 Similar to email lists and traffic, social media engagement has become vital. Brands have caught up to this trend, and they value social media presence highly. Getting a decent following will put you advantaged as an aspiring home decor influencer.
Prefer keeping an email list
An engaged email list will be a powerful tool to help you make money as an influencer. These people would have signed up for your email list as they value you, your posts, your recommendations, and more.
You can begin setting up an email list free of charge with tools like Mailchimp. So stop procrastinating and start growing your email list. The larger your email list grows, the more money you will be able to make.
A plan to succeed and focus to stay on your chosen path
Arguably the most important part of being a success story as a home decor influence would be your approach. You need to have a solid plan and goals. If you try to become a home decor influencer, but you have no plan or direction, you'll likely fail.
By having a clear plan and ample focus on what you want to do, you'll be able to put all your energy and efforts to good use. Moreover, you'll be able to maximize your chances of succeeding as a home decor influencer.
The best ways to make money as a home decor influencer
Once you know what you need to do to become a home decor influencer, it's time to talk about money. How do you start earning money as an aspiring home decor influencer? The answer is simple, you'll be making use of the astonishing world of the internet, social media, and traffic. Here are some of the best ways for you to make money as a home decor influencer.
Sponsored posts
This is arguably the most common tactic that influencers use for earning money. Sponsored posts will earn you a hefty income from home decor brands that are looking for exposure. How much money you can charge for sponsored posts will depend on how much traffic you get. Another key factor will be the engagement you get.
However, there is one thing you need to know about sponsored posts. You shouldn't lose your identity or sell out for brands that do not reflect your personal brand. Moreover, don't post something that your audience would not be interested in. This will only hurt your brand, your profile, and your income in the long term.
Become a brand ambassador
Sponsored posts will work well for influencers. Most home decor brands and businesses wish to establish long-term relationships with home decor influencers. This is why they're looking for brand ambassadors who can promote their home decor business in a favorable light.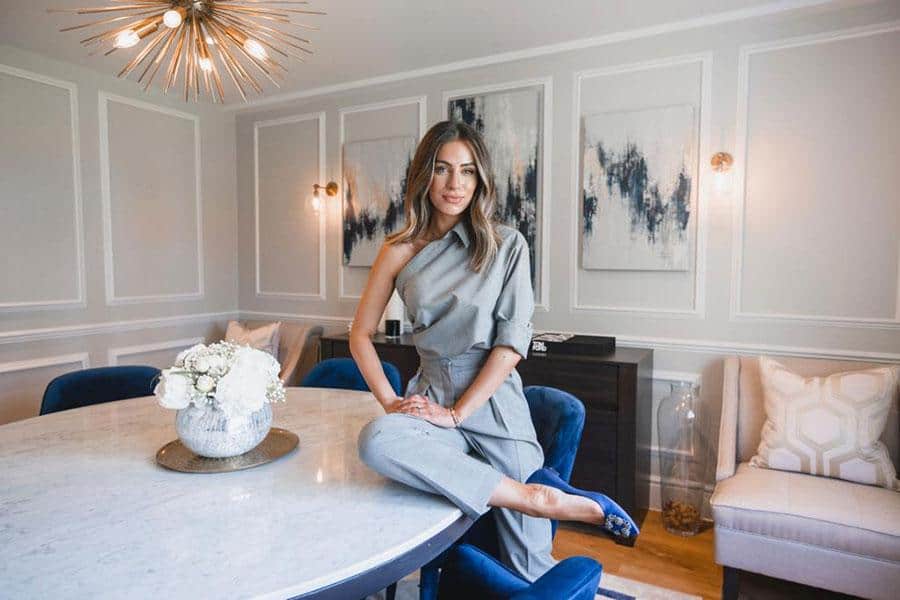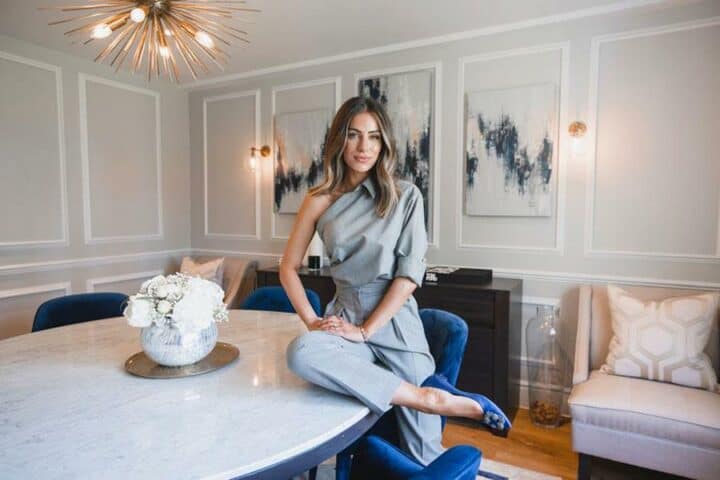 Considering that Instagram is one of the most popular channels for influencer marketing, it would be the perfect place to look for a brand ambassador program. You can team up with home decor companies for promoting their brand within your follower base.
Promote affiliate links
Most home decor brands are willing to be a part of affiliate programs and pay promo if it gets results. In 2022, it's simple to find high-quality affiliate marketing programs that use repeating commissions if the recommendations make money.
A popular choice by influencers in consumer niches is to utilize affiliate partnerships. This helps the influencers make money by converting potential leads into sales.
Many home decor brands offer affiliate programs that you can get through affiliate networks. Once you get signed up, you'll be able to add links to these brands. Any sales that you refer to will help you get a commission of around 5-7%.
Offer expert social media marketing services
Social media has strong potential for sales, so home decor brands are using social media for promoting their services. As a home decor influencer, you can reach out to their target market and help in boosting sales. In fact, according to statistics, more than 25 million businesses and over 2 million advertisers use Instagram for business.
The competition is ever-growing, and home decor brands need the support of influencers if they wish to beat the competition. In today's world, social media marketing has become an integral service in fantastic demand.
Create a membership website
Membership products have been around for a very long time. However, people started realizing the power of these websites and how they're fruitful for more than just products. In 2022, you can create membership sites to promote your home decor blogs and knowledge as well. It is a great revenue stream. By starting a membership website, you'll be able to give out membership perks. It'll be something that home decor enthusiasts can capitalize on.
You might be thinking what you can possibly create a membership site for. The answer is simple – use it to bring out the home decor influencer in you and talk about home decor. Anything that you've taught yourself can be taught to other people as well.
Some potential perks and information that you can offer include –
Giving information about home decor practices
Talking about recent home decor trends
How to decorate your house with premium home decor
Best ideas to improvise home decor
The best home decor brands to go for
While you can focus largely on interiors, there are many side niches that home decor influencers can also work with. While pricing is a tricky decision, you can play around until you get the right price. A great place to start would be by working on the financial projections you want to achieve as an influencer.
Create your own products
If you become a home decor influencer with a decent follower base, then why not turn them into your customers? If you have enough knowledge and home decor and design, you can get them printed onto products and sell them.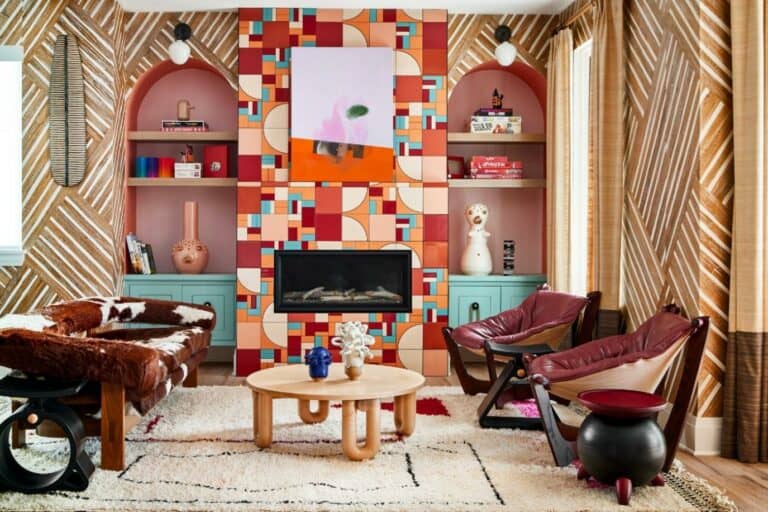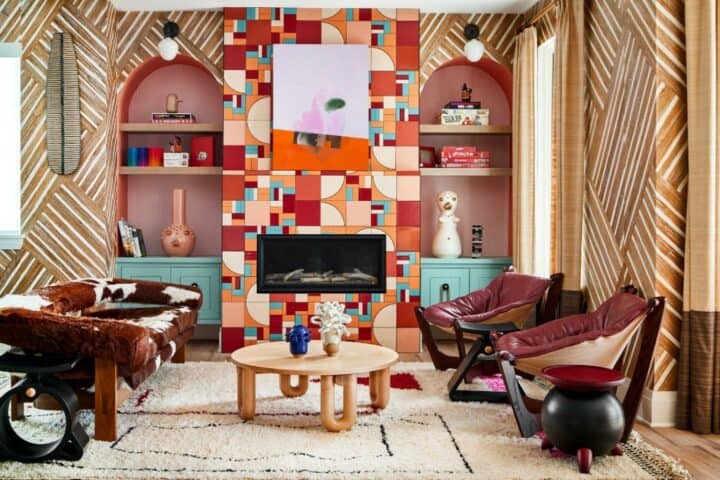 If you have a strong grasp of the market, you can create products that are in demand and sell them at cheaper rates. There are many brands that sell print-to-order products and then ship them with your packaging and branding.
Write captions for home decor businesses
The days when only major brands could afford marketing. Today, brands of all sizes are looking to utilize the services of the internet for promoting their products and services. In fact, 92% of all small brands invest more time and effort in social media marketing.
Instagram is a great app for promoting home decor products and services. While big brands come with excellent in-house material creation personnel, small brands seek out freelance skills for social media expenses. As a home decor influencer, you can start writing business captions for home decor posts. This will help you get a start as an influencer while helping you get bigger opportunities in the future.
Conclusion
Thank you for reading. Hopefully, now you know more about what is a home decor influencer, how to become a home decor influencer and the different ways you can make money from it. It is a great career opportunity, especially if you're passionate about home decor and have a strong social media game. This article will give you everything you need to know about being a home decor influencer.